EVENT
ENTER COMPLETE SERIES
06 November 2021
Venue: Various Locations
Races Start: 11.00am
Online entries are now closed
Thank you for registering.
We are pleased to announce the return of the Award Winning 'RUN FOREST RUN Series'. This year runners will have the choice of six fabulous locations and two distances, 5K or 10K.
To make life simple you can enter all six races with one simple registration and avail of the Early Bird rate (plus ENTHUSE registration processing fee) and we will do the rest. FOR SIGNING UP TO ALL SIX RACES YOU WILL RECEIVE A FREE pair of STEIGEN running socks (RRP £13). Your GIFT can be collected on the day of the Minnowburn race at Registration.
Please note all race packs will be posted prior to the event and a postage fee charged at point of entry. This is in the interests of Health and Safety and Government Guidelines.
EARLY BIRD RATE
£132
If you register before 11pm on 27th Oct 2021
Anyone who enters the entire Run Forest Run series up front will get a pair of Steigen running socks (RRP £13). Steigen socks were developed by Australian athlete Louis Rowan. If your feet are wet or sweat due to the conditions you are running in, an environment is created where blisters can form.
In Steigen socks, there are NO elements of cotton, wool, or bamboo. Being heavy in nature, these fabrics have the ability to hold moisture that ultimately cause discomfort. The combination of Lycra and Microfiber Nylon creates a quick-drying effect, preventing moisture from being withheld inside the athlete's foot.
Having a range of different features, Steigen socks have been specifically designed to benefit runners. An additional percentage of Lycra has been key in Steigen's design, allowing the arch of the foot to be supported, no air pockets to be created, and therefore preventing any friction. Furthermore, the reinforced Lycra around the sock band prevents no slipping or rubbing from occurring inside the foot.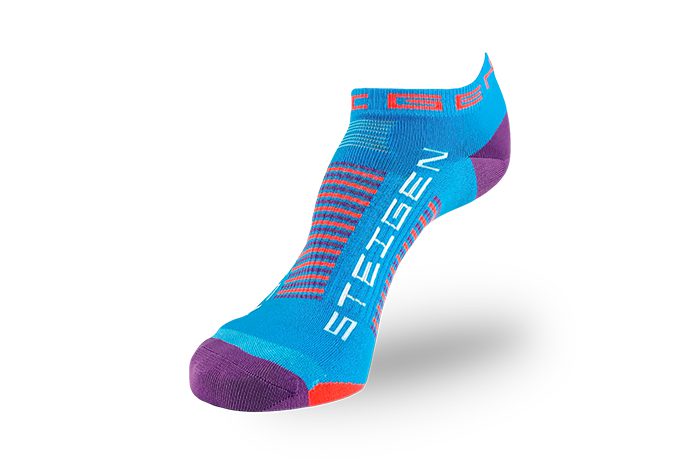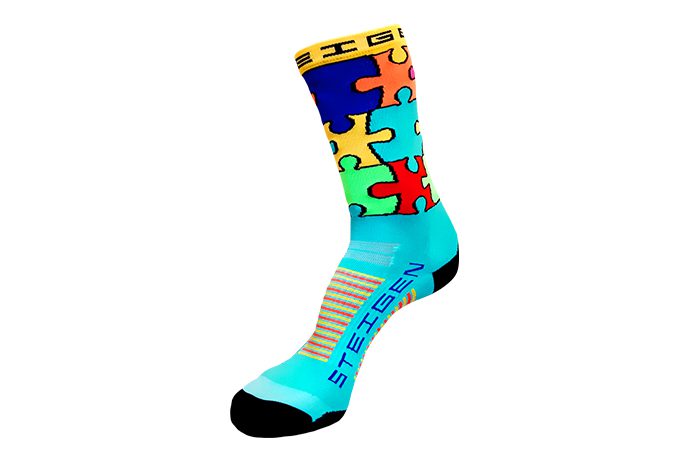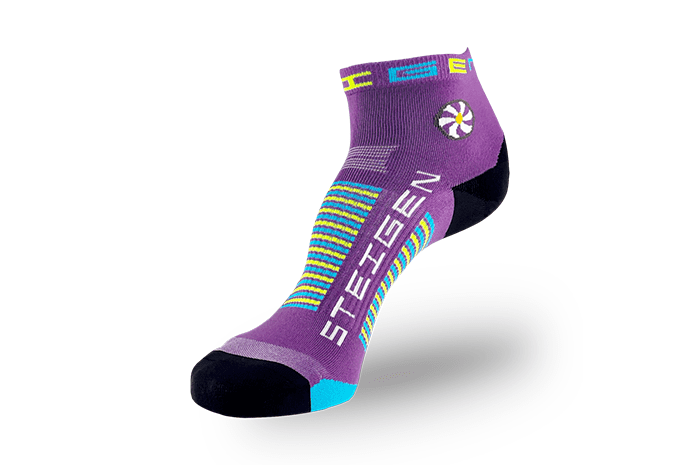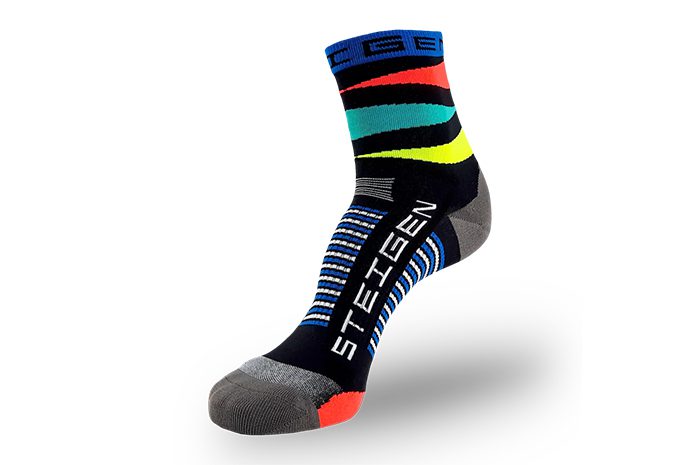 Runners who complete 5 out of 6 races will receive a FREE commemorative Tshirt. New Design will be revealed soon.
If you complete all 6 races you will receive a bonus medal at the race Finale in Castlewellan on Saturday 19th February 2021.
Entry Fees
10K – COMPLETE SERIES (6 RACES): £132
5K– COMPLETE SERIES (6 RACES): £132
10K JUNIOR 15-17 YEARS COMPLETE SERIES: £90
5K JUNIOR 11-17 YEARS COMPLETE SERIES: £90
Postage Cost £18 (NI) & £24 (ROI).  (ALL RACE PACKS WILL BE POSTED DURING THE 2021/22 RACE SERIES)
If you are entering two participants please note postage will be charged on both as race packs are sent out individually.
PLEASE NOTE ENTHUSE REGISTRATION PROCESSING FEES APPLY IN ADDITION TO ABOVE AND ARE CLEARLY DISPLAYED AT POINT OF REGISTRATION.
What are the start times for each race?11.00am (The 5K will start shortly after the 10K race).
Please visit each individual Race page on our website for full event information specific to the venue.
What are all the race dates?
Minnowburn (Mary Peters Track, Belfast): Saturday 6th November
Loughgall Country Park: Saturday 27th November
Tollymore Forest Park (Newcastle): Saturday 18th December 2022
Gosford Forest Park (Markethill): Saturday 8th January 
Antrim Castle Gardens: Saturday 29th January
Castlewellan Forest Park: Saturday 19th February
Can I register for the event on the day?
Due to present COVID restrictions there will be a limited Registration service on Race Day and will be for the collection of merchandise purchased online and any race queries. Registration will be located outside in a gazebo close to the start/finish line and will be clearly signposted on race day.
When will I receive my registration confirmation?  
Confirmation of your Complete Series Entry will be sent to you automatically via email from Enthuse Events after your payment is made. Please note that you will NOT receive a separate email confirming entry to each race, you will receive one email ONLY. We will then add your entry manually and post to you prior to each race. If you do not receive your race pack by the Wednesday of race week please advise us at: info@born2runevents.com. 
A Final Race Day Information email will also be sent on the Thursday prior to each Race Day.
If I can't run can I get a refund or defer my race entry? 
By entering the race you will be bound by the event disclaimer which you agreed to at time of registration. Refunds are not available once entry has been completed. Runners are permitted to transfer entry to a family member/friend if they email Born 2 Run Events with the details prior to the on-line entry closing date. (Transfer of entry to another event is not available). Full Terms & Conditions are available to view at time of entry on the Enthuse Events Registration website.