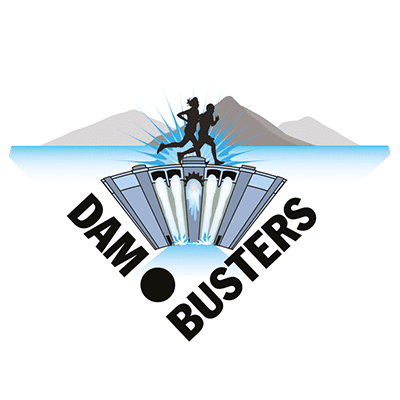 EVENT
DAMBUSTERS
13 August 2022
Venue:
Silent Valley Mountain Park, Head Road, Annalong, Co. Down BT34 4HU
5K:
10.30am,
10

MILE

:
11.15am,
10K

WALK

:
11.30am &
10K

RACE

:
11.40am
Online entries are not yet open
Watch this space!
The Annual DAMBUSTERS race will take place on Saturday 13th August 2022 at the Silent Valley Mountain Centre. Following the popularity of the 10 Mile race last year we have decided to make this a permanent fixture in place of the Half Marathon. 
The Silent Valley is located within the Mourne area of Outstanding Natural Beauty and is home to some of the most beautiful scenery in Ireland. The Valley is surrounded by dramatic mountain panoramas and includes a reservoir built in the early 1900's as well as the famous Mourne wall. (Only 30 minutes drive from Newry).
EARLY BIRD RATE
£22/£24
If you register before 11pm on 3rd August 2021
Online Registration (before 11pm on Wednesday 3rd August 2022 as ALL RACE PACKS WILL BE POSTED to participants.
PLEASE NOTE AT TIME OF REGISTRATION YOU WILL NEED TO CHOOSE EITHER NI (£3) OR Rep of Ireland (£4) POSTAL OPTION.
10 Mile Race: (age 17 plus) –  £24 Early Bird offer until 11pm on 06/07/22 and £26 thereafter.
10K Race/Walk: £22 Early Bird offer until 11pm on 06/07/22 and £24 thereafter.
5K Race: £22 Early Bird offer until 11pm on 06/07/22 and £24 thereafter.
5K Race: – age 11 plus (Junior 11-17 years early bird rate of £15 and after 6th July £17)
10K Race: – age 15 plus (Junior 15-17 years early bird rate of £15 and after 6th July £17)
PLEASE NOTE THERE IS A PROCESSING FEE ADDED BY REGISTRATION PLATFORM AT THE POINT OF ONLINE ENTRY
What are the start times for each race?
5K: 10.30 AM
10 Mile Race: 11.15 AM
Walk: 11.30 AM
10K Race: 11.40 AM
Can I register for the event on the day?
Due to present COVID restrictions there will be a limited Registration service on Race Day and will be for the collection of merchandise purchased online and any race queries. Registration will be located outside in a gazebo close to the start/finish line and will be clearly signposted on race day.
What time is the event registration?
Not applicable at this event as all race entries will be posted prior to the event.
When will I receive my registration confirmation?  
Confirmation of your race entry will be sent to you automatically via email from Enthuse Events after your payment is made. All race packs will be posted out to participants on Friday 5th August. Any Merchandise ordered at time of entry will be available for collection on Race Day at the Merchandise Desk in the Registration Marquee. A Final Race Day Information email, which will include up to date social distances measures to ensure the safe running of the event, will be sent to all registered participants on Thursday 11th August 2022, please check your junk mail in case it lands there.
If I can't run can I get a refund or defer my race entry? 
By entering the race you will be bound by the event disclaimer which you agreed to at time of registration. Refunds are not available once entry has been completed. You are however permitted to transfer your entry to a family member/friend by accessing the 'Manage my Registration' portal through the link at the bottom of your Primo Events receipt email. This link and the transfer option will only be available until 23:59 on Sunday 31st July 2022. (Transfer of entry to another event is not available). Full Terms & Conditions are available to view at time of entry on the Enthuse Events Registration website.
What are the parking facitities at this event?
NI Water charge for parking so please car share where possible to reduce your costs. We apologise for any inconvenience caused as this is out of our control.  Please see their parking fees below which will need to be paid by contactless payment on race day:
Car – £5.00
Mini Bus – £13.00
Coach – £35.00
Pedestrian – £1.60
Child – £0.60p
Motor Bike – £2.50
What time is the prizegiving?
Prize giving will be at 1pm and prizes will be awarded for 1st, 2nd and 3rd Male and Female Finishers in the 5K, 10K and 10 Mile races.
What does my entry fee include?
• A Dambusters medal for all finishers
• Individual chip timing (walkers not chipped)
• Race Number
• Finish Line Hydration Station
Are pets allowed?
Sorry, no pets allowed.
Will there be water stations?
There will be two water stations for the 10Mile runners (locations to be confirmed on Final Race Day information email and and one water station for the 10K runners at approx 3m (turning point at dam).
Where are the toilets/shower facilities located?
Toilet facilities are available in the main car park toilet block and there is a second toilet block located on the 10 Mile/5K course. Port-a-loos will also be available close to the start/finish line.  There are no shower facilities in the park.
What footwear should I bring?
Running shoes are suitable for all the terrain.
Can I run with a buggie?
Due to the nature of this course, for health and safety purposes, it is not suitable for buggies.
Where can I find race photos?
Following the event photos can be found at: www.mysportsphoto.uk
Where will I find race results?
Following the event all results will be published on our website.